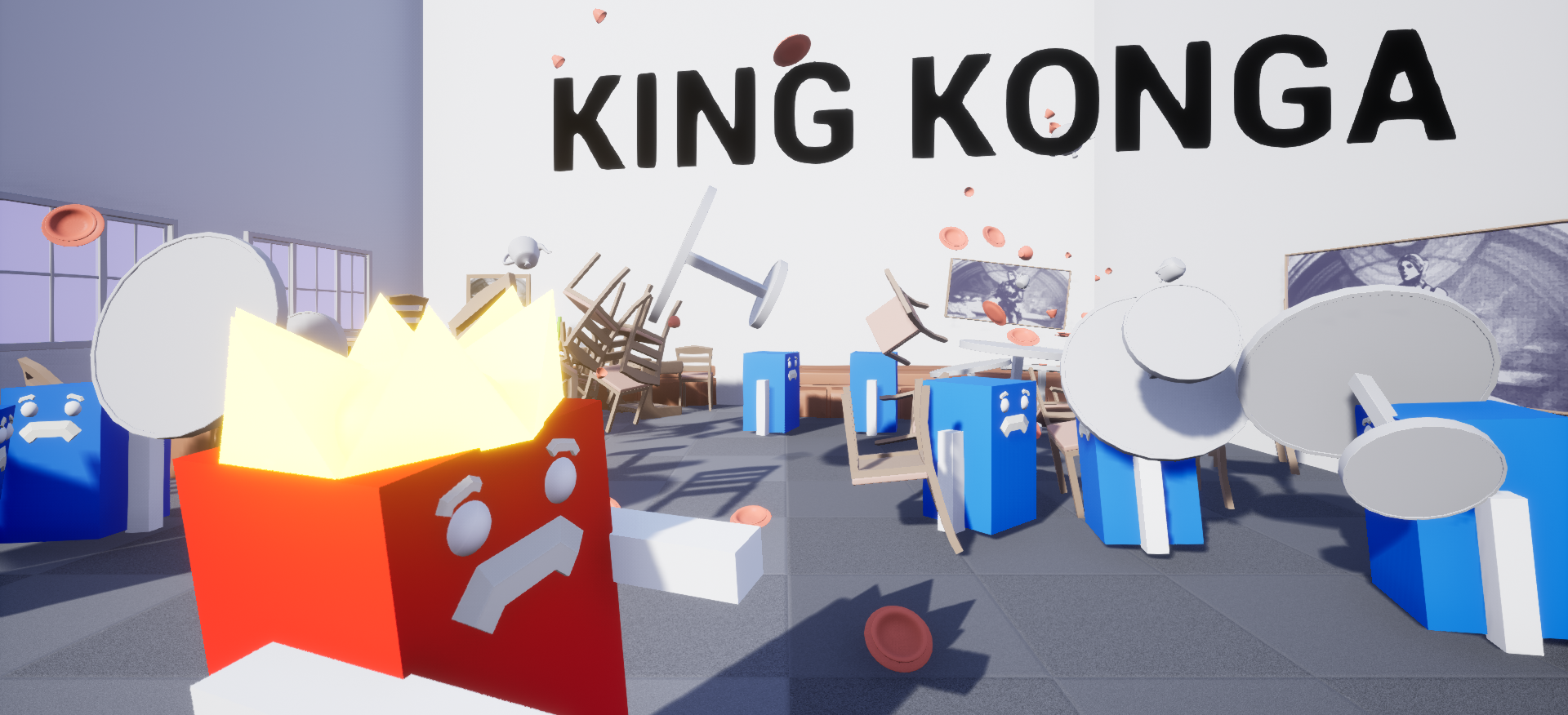 King Konga
You're the King of Conga, and you can't stop dancing! Your goal is to get everyone conga-ing at the same time.
Steer the conga line left and right as it dances forwards non-stop, and extend the line by walking into someone from behind.
Be careful not to cut off the line, or the people will get lost and need to be gathered up once again.
Good luck!

Music: http://bensound.com/royalty-free-music
SFX: Authored with https://sfxr.me/ and Audacity
Art: All 3D assets were either part of Unreal Engine, or part of http://madhoundgames.com/ free packs from the Epic Games Store.